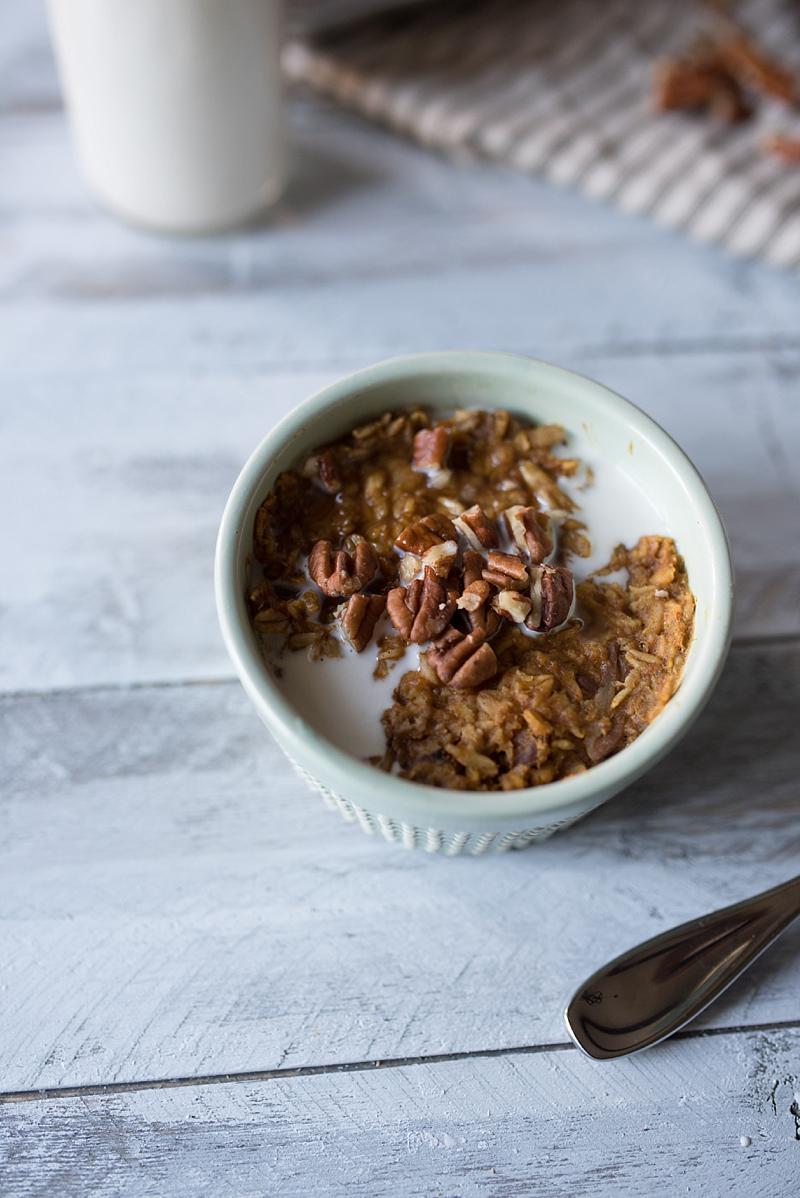 Baked Pumpkin Oatmeal
Ingredients
1 C Pumpkin Puree
1/2 C Milk
1 egg
1/2 C mashed ripe banana
1/4 C coconut oil, melted
1/2 C maple syrup
1 tsp vanilla
1/2 C pecans, chopped (optional)
2 C old fashioned oats
1/4 tsp salt
1 tsp pumpkin pie spice
1 tsp cinnamon
optional
Maple syrup for serving
half and half (or heavy cream) for serving
Instructions
Preheat the oven to 350 degrees.
In a large bowl, combine the wet ingredients (pumpkin puree, milk, egg, banana, coconut oil, maple syrup, and vanilla extract).
Stir in the oats, pumpkin pie spice, and cinnamon.
Spread mixture in an 8x8 baking dish or individual ramekins.
Bake for 15-18 minutes or until the middle is set.
Serve with an extra drizzle of maple syrup and a bit of the cream. Enjoy!
Recipe by First and Full at https://firstandfull.com/baked-pumpkin-oatmeal/