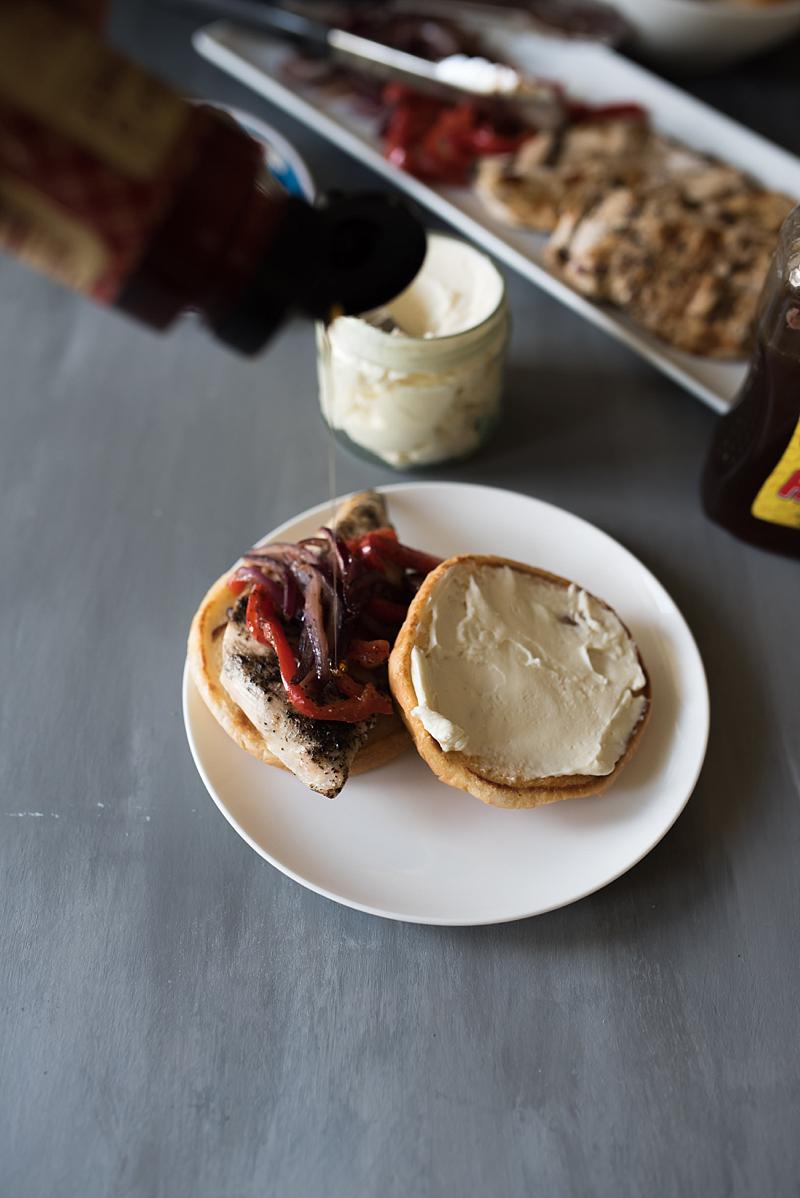 The Peanut's Grilled Chicken Sandwich
The best grilled chicken sandwich you will EVER have. Tender + juicy, grilled chicken breast, sautéed peppers & onions with a delicious cream cheese spread.
Ingredients
1 pound of chicken breast filets
salt + pepper
garlic powder
onion powder
olive oil
1 red onion, sliced thinly
1 red pepper, sliced
8 oz. plain cream cheese, softened
4 wedges of Laughing Cow cheese (plain or garlic & herb)
2 tbsp Mike's Hot honey (or regular honey)
8 hamburger buns
Instructions
Lightly season the chicken breast with salt + pepper, garlic powder, onion powder, and a drizzle of olive oil. Grill.
With a fork or whisk, whip the softened cream cheese and the laughing cow wedges till smooth and well combined.
Sauté the red onion and red peppers in olive oil. Set aside.
To assemble sandwich, lightly toast the bun. Place a thick smear of the cream cheese mixture on the bottom, add the peppers and red onion, top with the grilled chicken breast and a drizzle of the honey.
Enjoy!
Recipe by First and Full at https://firstandfull.com/best-grilled-chicken-sandwich/