I have been saving some of these recipes just waiting to share them with you all! This Chicken Tortilla Soup has been tested, tweaked, and tried time and time again but I'm proud to say I think I have perfected it! I was going for a recipe that was quick to prepare and full of bold flavors. The soup doesn't HAVE to simmer all day although I can attest to it's deliciousness when you do.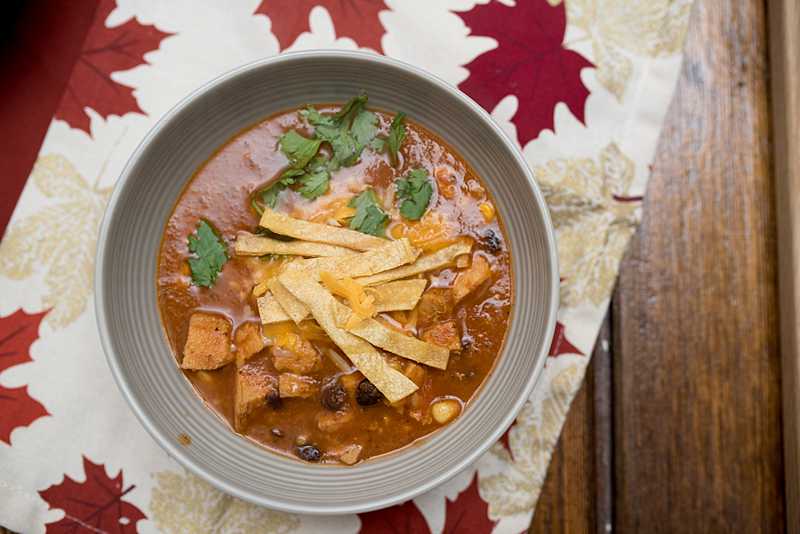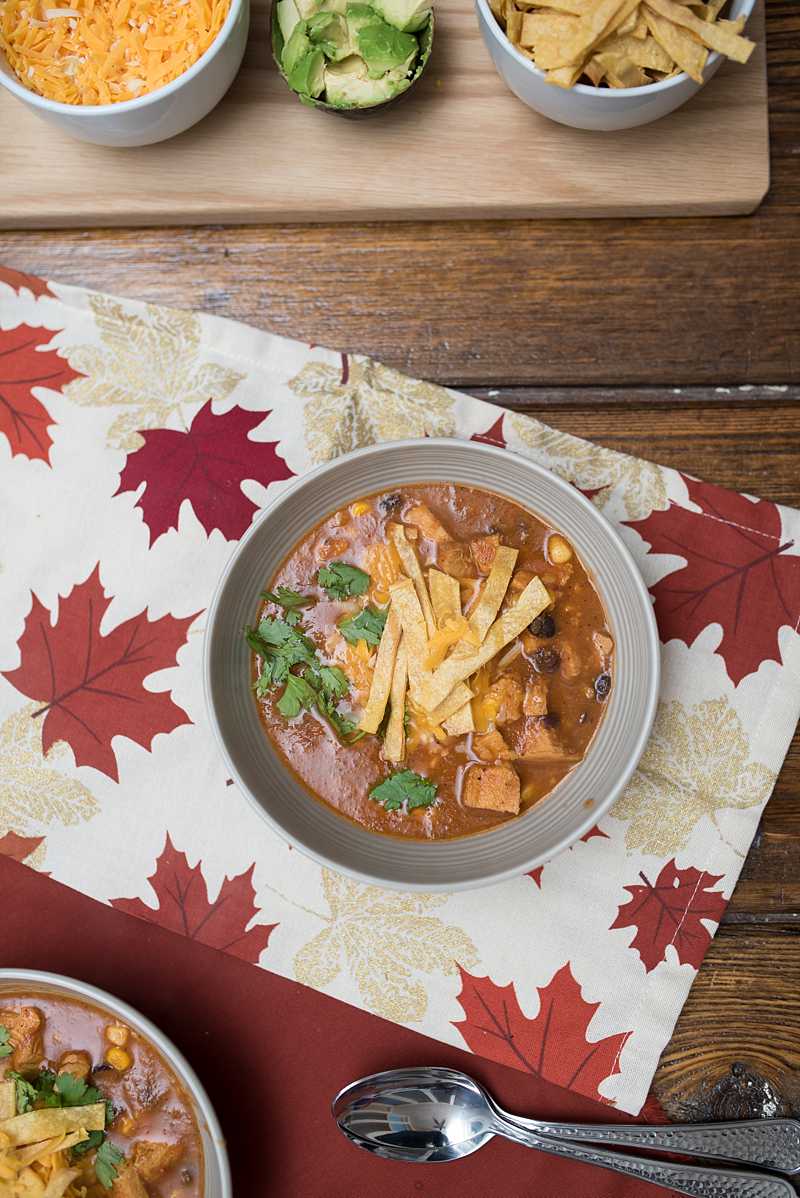 This recipe also includes my new obsession: Fire Roasted Tomatoes. They are 1000 times better than regular diced tomatoes and are really the star of the dish.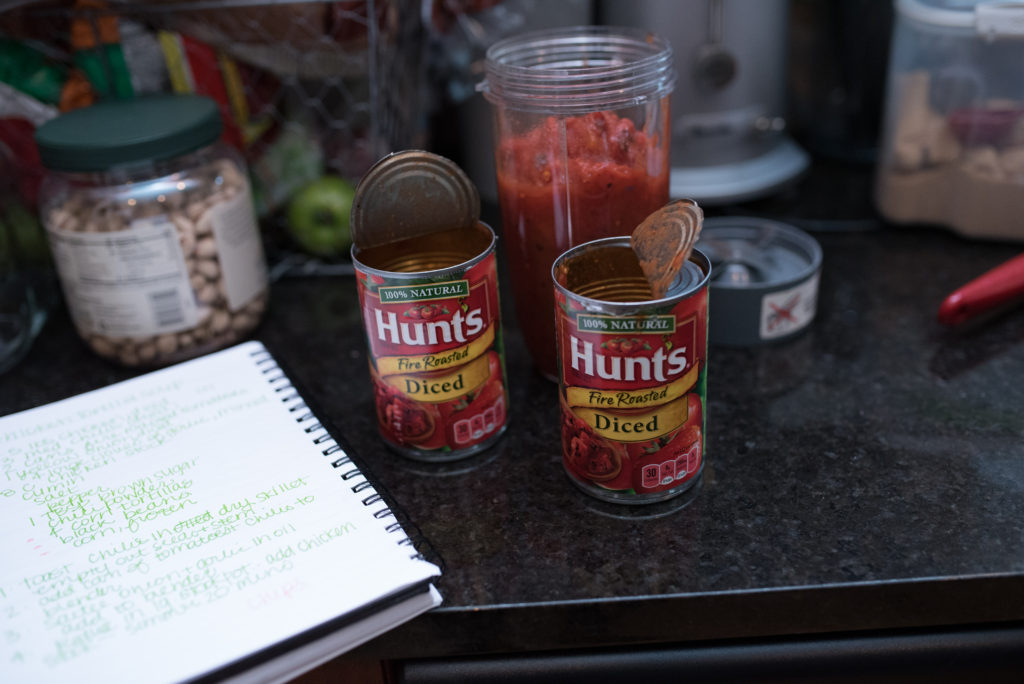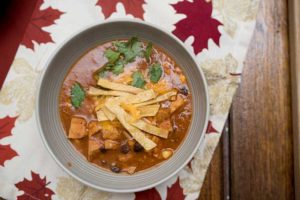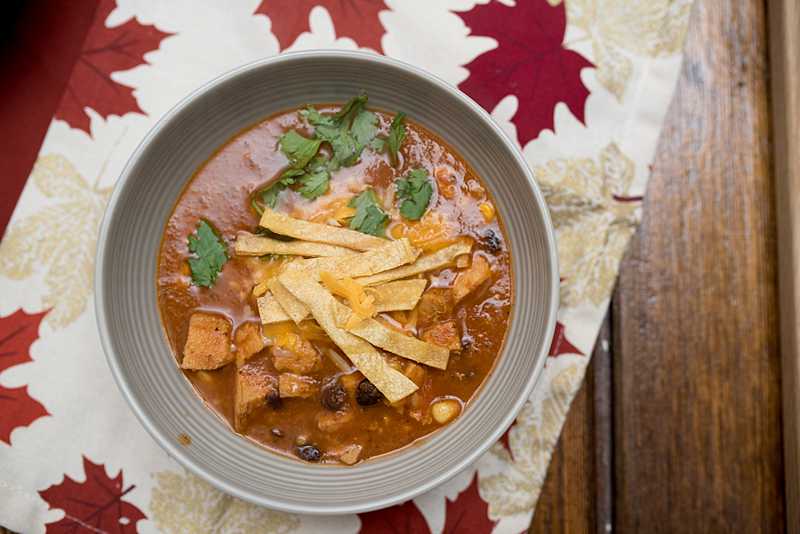 Print
Chicken Tortilla Soup
Ingredients
1 1/2 lbs of chicken, diced
3 Medium Chilies (dried)
2 Cans of fire roasted tomatoes
1 yellow onion, diced
4 cloves of garlic, minced
8 C Chicken stock
cumin
salt
pepper
1 TBSP brown sugar
chili powder
oil
juice of 1/2 a lime
4 corn tortillas
1 can of black beans, rinsed
1 can of corn (optional)
garnishes (optional)
shredded Monterrey jack cheese
cilantro
lime wedges
crispy tortilla strips or corn chip
diced avocado
Instructions
Toast chiles dry in skillet. Empty out the seeds and stems. Set aside.
Sauté onions and garlic in oil till translucent. In a blender, toasted chilies and both cans of fire roasted tomatoes. blend till smooth.
Reduce by 1/3 in large stock pot. Add diced chicken, chicken stock, and seasonings. Simmer for at least 30 minutes!
TIPS
Soups are pretty hard to mess up. If you feel it is under-seasoned, start with cumin and salt. It really is all about preference. I encourage you to use my measurements as a starting point.
If your pot of soup over reduces, just add more water or chicken broth. Don't forget to re-season!
Enjoy!