Garlic Chicken Pasta
Frozen bags of Garlic Chicken pasta were a go-to growing up. There was a pasta called Voila Garlic Chicken Pasta by Birds Eye that I loved.  I would pick out the carrots and broccoli before I tossed it in the skillet and call it a balanced meal. I was looking for an easy dinner the other night and I remembered the good ol' days of frozen pasta, with minimal veggies, and how it always needed a little more sauce.
Keep reading for my version of Garlic Chicken Pasta with just the right amount of sauce and that's even freezer friendly!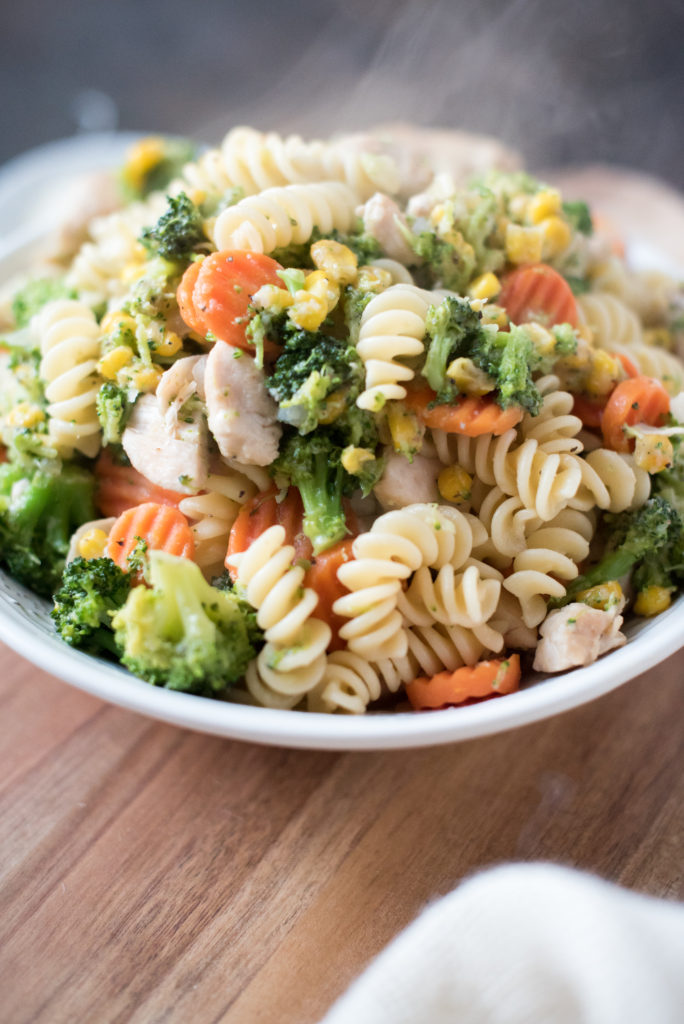 …