Homemade Hash Browns – there's something intimidating to me about that phrase. I had tried unsuccessfully MANY times before I simplified things, and I came up with this recipe!
The key is to get out all the moisture out of your shredded potatoes, refrain from messin' with them while they cook, and use enough oil or cooking fat!
These hash browns are reminiscent of the diner classic but with much less questionable ingredients!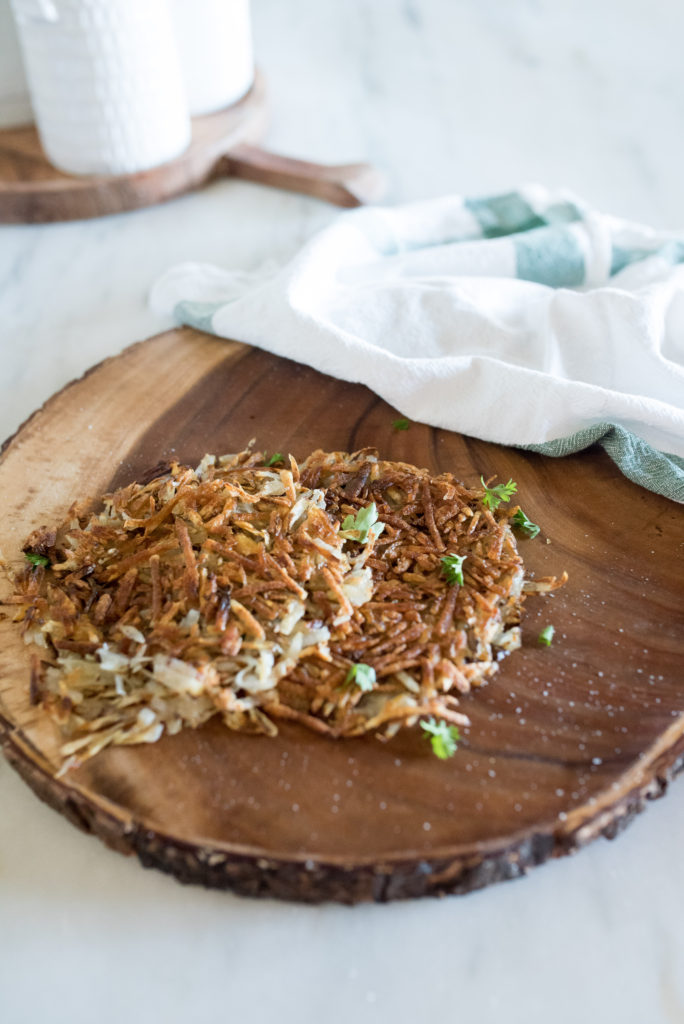 …