Everything is more fun when dressed up as a fully loaded fries!  Ditch the bun and pile this delicious homemade sloppy joe mixture all on some crispy roasted sweet potato wedges. The tangy tomato sauce the ground beef is simmered in complements the subtle sweetness of the roasted sweet potatoes.
Trust me– these Sloppy Joe Sweet Potato Fries are the combo you never knew you were missing!
If you are looking for a way to change things up during your Whole30, give these a try. If you are just looking for an easy 30 minute weeknight meal, also give these a try!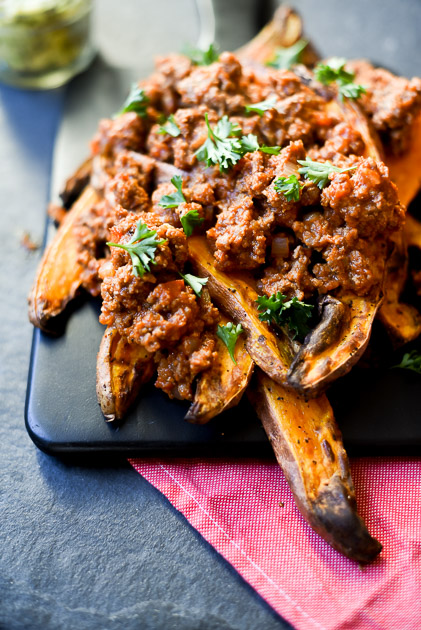 …