My slow cooker beef barbacoa recipe is something I am very proud to share. I have made this recipe 10+ times (each slightly different) before settling on the perfect method. It works in the oven but if you are busy and looking to let it cook all day, your slow cooker is perfect. In my opinion, the searing of the seasoned beef is a non-negotiable. Your blender is actually the most important tool. My husband uses my recipe as the barbacoa gold standard. That's a really big deal!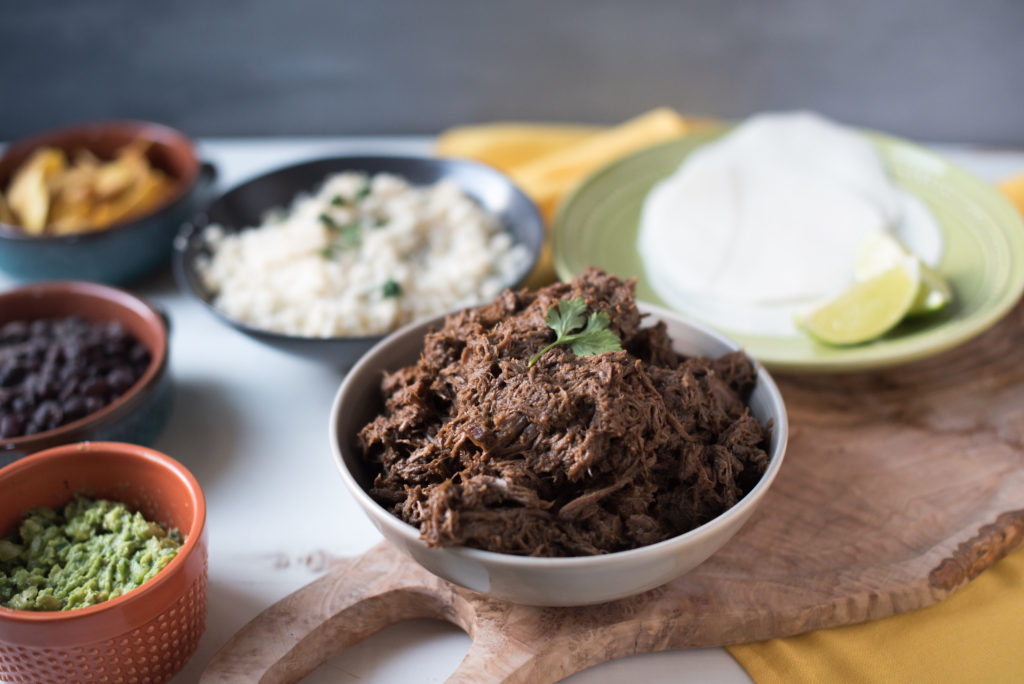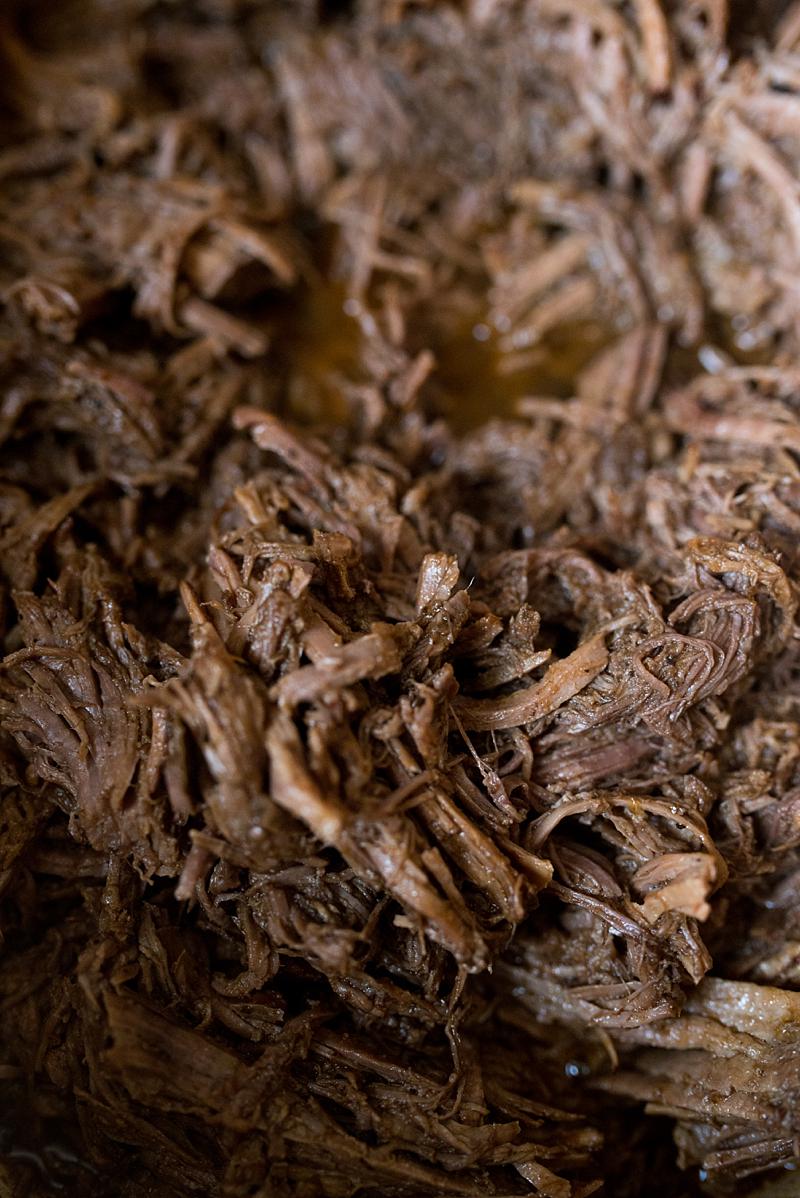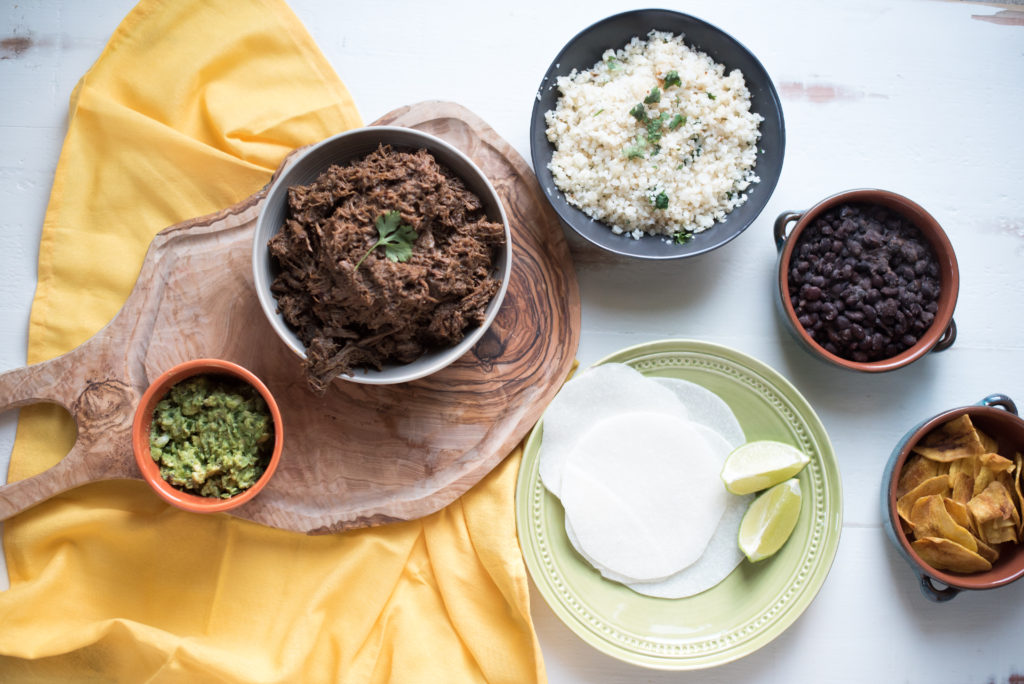 Print
Slow cooker Beef Barbacoa
Yield 8- 10 servings
An easy sauce prepared in the blender poured on top of a large cut of beef left to simmer away in your slow cooker till it falls apart! 
Ingredients
4 lb beef shoulder, bottom round, or chuck roast
salt and pepper to season roast before searing
4 chipotle peppers in adobo sauce
5 cloves of garlic
1 small yellow onion or half of 1 large onion
1 tbsp apple cider vinegar
2 tbsp brown sugar
juice of 1/2 a lime
1 1/2 tbsp of cumin
1 tbsp of Mexican oregano
1/2 tsp ground cloves
3 bay leaves
1 1/2 C water or beef broth
salt + pepper to taste before serving
Instructions
Season roast liberally with salt and pepper. Sear each side in pan till a crust develops (2-3 minutes ea. side)
Place chipotle peppers, onion, garlic cloves, lime juice,cumin, oregano, and apple cider vinegar to blend. Pulse till smooth.
Add roast to slow cooker or french oven. Cover with beef broth or water and toss in bay leaves. Cook on low for 4-5 hours in slow cooker or 3-4 in oven on 300 degrees.
The meat should fall apart in the sauce; if not, cook it a little longer and shred with a fork. At the end of the cook time, taste the meat and the sauce. You will need to add more salt, pepper, and possibly cumin. If too spicy, add a little brown sugar!
If you have a loose sauce, remove the meat and let it simmer on the stove for about 5 minutes; it will tighten right up.
Cuisine Mexican

SLOW COOKER BEEF BARBACOA TIPS
1. I have made this slow cooker beef barbacoa with all of the aforementioned cuts of meat. My favorite is the beef shoulder roast because it gets really tender and has a low fat content. For a roast like this that is supposed to shred, marbling isn't necessarily better.
2. I prefer to cook this in my oven but I have done both! My crockpot is a little old and sometimes gets too hot and dries out the roast. Be careful!
3. If you are worried about the heat, do only 2-3 peppers. We like it hot in my house!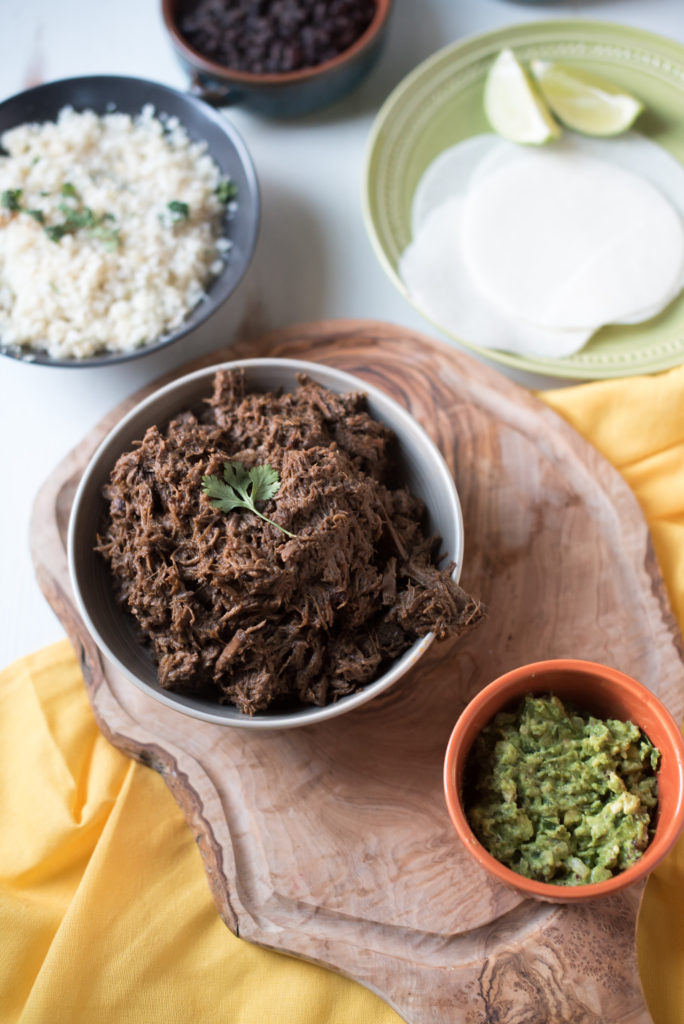 Looking for another slow cooker recipe? My
Slow Cooker Chipotle Chicken
is similar and equally delicious!