Remember when we went to Chicago a couple weeks ago?
Well I had one of the best sandwiches I had ever eaten. The Italian Beef. We got it from Portillos and I almost cried when we didn't have time to stop for one more on our way to the airport. It was messy, flavorful, and satisfyingly simple. After my first bite, I was already thinking of how I could recreate the perfect sandwich. Well, yesterday I was looking for a delicious no fuss dinner idea and I immediately thought about Italian Beef Sandwiches.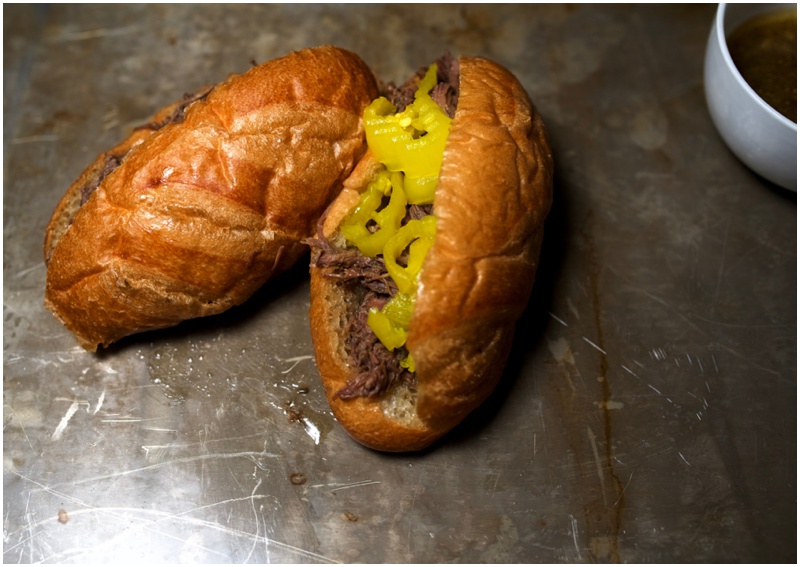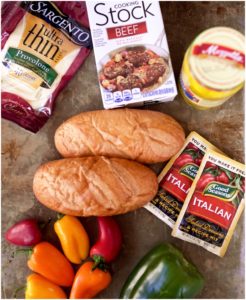 Print
Chicago's Italian Beef Sandwiches
Ingredients
4 lb Chuck roast
2 packets of Dry Italian Seasoning Mix
3 C Beef Broth (Low Sodium)
1 1/2 tsp onion powder
1 1/2 tsp garlic powder
1 1/2 tsp oregano
1 1/2 tsp parsley
1 1/2 tsp basil
1 tsp of salt
1 tsp of pepper
Hoagie Rolls
Provolone cheese slices (optional)
Green bell pepper (optional)
Banana Peppers (optional)
Mayo (optional)
Italian giardanara (optional)
Instructions
In a bowl, mix all the dry seasoning and beef broth.
Place Chuck Roast in crockpot and dump mixture on top.
Cook on Low for at least 8 hours. Will fall apart easily when done.
Cuisine American
TIPS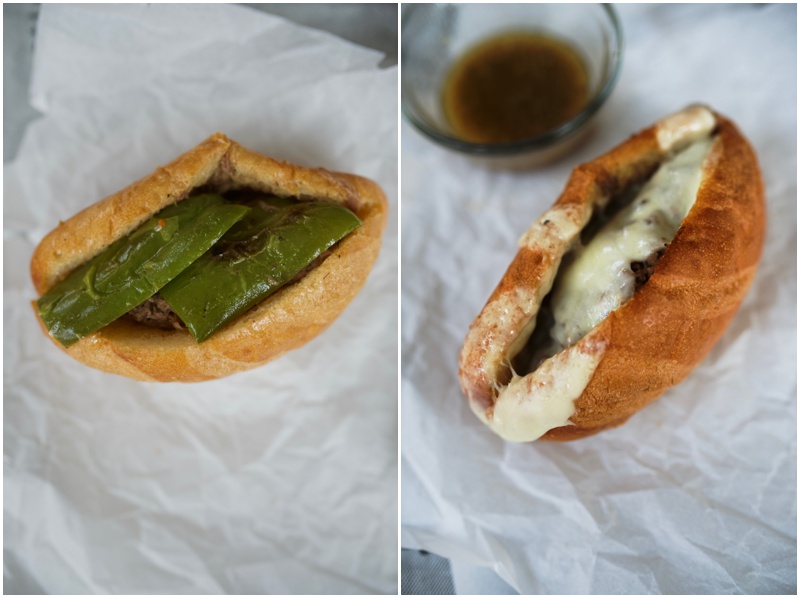 A couple variations On Left, sweet peppers.  On Right, Melted Provolone and Au Jus
1. I prepared mine in the over on 200 degrees but this can easily be made in the crockpot.
2. To cook the green bell peppers, toss them in the pot for the last hour of cooking.
3. Serve with a small side Au Jus (The cooking liquid) for dipping!